Write for us
Write for us @ www.growmechanical.com, contribute to mechanical society and improve your knowledge and skill yourself with write with us.
 growmechanical.com will provide a professional platform for a ton of people to exchange ideas and to improve our understanding of mechanical Engineering. Our audience is fixed only related to mechanical, consisting of readers entirely new to the subject and expert professionals who want to share their inventions and discoveries.
Our audience is significantly increasing, and we have become well aware of our responsibility to show readers high-quality content. We are inviting applications for authors willing to write on mechanical engineering.
Why become an Author on growmechanical.com?
to become an influencer within a fast-developing field
Help steer a  growing publication
Network with experts in industry and research
Be a part of the launch of our upcoming project
Get a certificate for your awesome work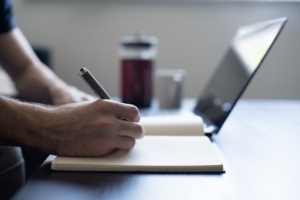 What do we expect from you?
We are looking for ambitious, talented people who want to play a key role in improving our publishing quality as we seek to develop knowledge in the field of beginner and professional engineering as well.
Priority will be given to applicants who have a strong writing portfolio and relevant industry knowledge or research.
We want you to write articles on a variety of engineering topics. You can submit some existing articles for use.
This will include:
Horizontal inspection and verification of any unsupported claims
Obtaining and removing obvious cheating
Provide assistance and advice to our editors
Finding new writers
To promote our articles and authors on social media, by creating traffic through Facebook, Instagram, or Twitter.
TERMS AND CONDITION,    We publish articles of anywhere between 600–2,500 words, depending on subject complexity. 1,500 words are about average. Articles often run with a custom illustration. Articles may be casual in tone and content—great for less-intensive tutorials and posts—or rigorously structured and edited. All should be well-considered explorations of current and cutting-edge topics in the web industry.
How to apply
To become an author visit the FOLLOW LINK FOR SUBMIT YOUR ARTICLE and fill the form to write articles.
You are strongly encouraged to attach examples of your previous writing! We look forward to hearing from you.