What is a Sockolet used for?
Sockolet is used for 90 degree self-reinforcing branch accessories for pipe line fitting. As its names represent how that will connect to the run pipe (header pipe). Sockolet is a type of self-reinforced branch fitting developed by a company called Bonney Forge. And this is suitable for small bore branch connection pipes up to 1.5 inches.
This is available in 02 varieties, these are full size or reduced size. It is used in small bore pipe branch connections. That is similar to the weldolet but its branch connection is socket weld type. Another measure of changes is that weldolets are used for big bore branch connections as well but same designs as threadolets branch connections. Only types of connection changes that mean sockolet have come with socket weld joints whereas threadolets come with thread type connection.

How to select a sockolets
Bore size(mm) – (Run pipe size to branch pipe size) for example 100X15 , select your pipe line system pressure class/rating/schedule pipe (where it is to be used) – for example CL 3000, SCH 80, Which type of Olets are required – Sockolets or weldolets , threadolets or other. What types of end connection are required – like as Socketweld,  which materials are to be used – CS/MS/SS/or other as per your requirements you can choose, which dimension standard to be used – like MSS SP97 or other, and last which design standard to be used – like ASTM A105  or other. These pipe fittings are designated as Class CL-2000/3000/6000 for threaded end pipe fittings and Class 3000, 6000, and 9000 for socket-weld end fittings.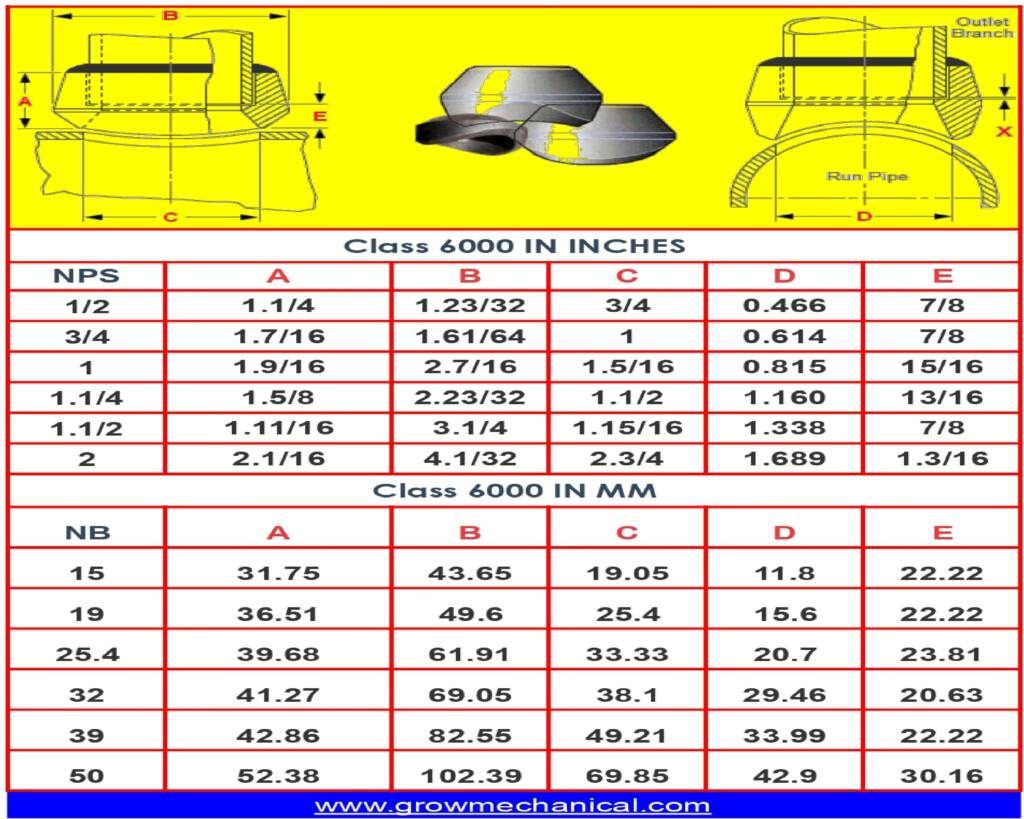 These are important data required to select the olets. Socket Dimension should be as per ASME B16.11. MSS-SP-97 design standard used for 90° self-reinforced branch connection with butt, socket, and threaded end connection types.
Difference between Sockolet and a Weldolet
                                                                Difference between Sockolet and a Weldolet

                Sockolet

Sockolets belong to the socket fittings and socket weld categories.

Sockolet available in classes 3000#, 6000# and 9000#.

Sockolets are used for less bore pipes applications, and smaller pipe diameters, than Weldolets less than 1.5 inches.

Butt weld ends connection shall comply to ASME B16.25.

          Weldolet

whereas Weldolets are butt weld fittings.

weldolets available in classes like 150, 300, 600, 900, and others.

Weldolets are most preferred used for big bore pipes applications, greater than 1.5 inches.

socket weld and threaded ends connection shall be comply ASME B16.11.